PaintGuru is a highly trained painting contractors that understands the epic importance of ensuring your home looks both comfortable and inviting.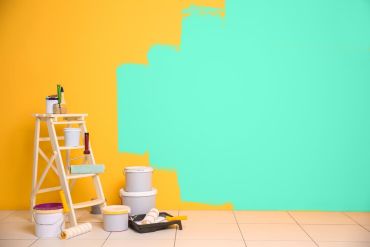 A well-done exterior paint job does more than just improve the style and value of your home. It also better protects your home from all weather conditions. A quality interior paint job provides you with a more contemporary look that better fits in with your furnishings.
PaintGuru's Painting services in dubai knows what it takes to make your walls look great. Our knowledgeable painters and decorators expertly prepare all surfaces before applying paint. Exterior paint jobs may require scraping, and sanding. Interior house and villa painting preparation includes gypsum repair, scratches, and other surface imperfections. Once your surface is ready for paint, we apply a top quality primer to make sure the paint goes on smoothly and provides even coverage.
Paint represents the most cost effective means by which to enhance your home with minimal interference and disruption. More importantly, our team of skilled painters at PaintGuru possesses the professionalism, skills and sensibility to carry out the job quickly and effectively. This means you wind up with a significantly enhanced home — all for prices that you would pay for other forms of home improvement.
There are many Professional Painting Services in Dubai. But PaintGuru.ae is known for being able to take any sized Residential House and Villa paint job. We at PaintGuru.ae specialize in painting House and Villa and use the best paint materials like Jotun to provide our clients with a high level of protection.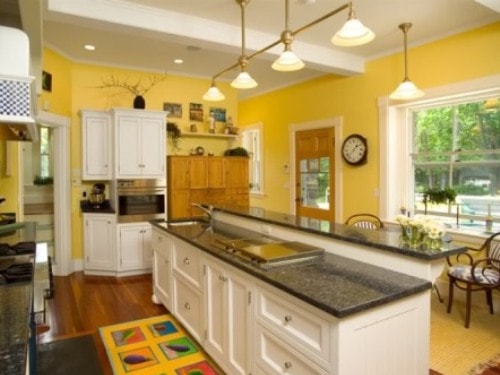 Most important, PaintGuru.ae provides professional painting services in Dubai that can fit within your budget. We have a fantastic history of maintaining relationships with our house painting service clients and Villa painting Dubai clients. We always find the best solutions that fit their painting services needs. We only use and recommend our clients best paint materials that are the most suited to Dubai environment and structure.
We work together as a team, Whether it is with our clients, architects, Interior Designers and our paint material suppliers to provide state-of-the-art painting services in Dubai to remain competitive with our companies. For us, it is always our client-first approach and their satisfaction which is the reason we have repeat business, and as a result, we have become renowned for our ability to undertake contracts of any size, for any period of time or nature successfully.
Our Painters in Dubai specializes in house painting service Dubai and villa painting Dubai. We do complete Interior Wall and Ceiling painting for house and villa. We also undertake Villa Exterior Painting services in Dubai. We usually work with our clients to select the type of paints and texture that are appropriate for the needs of their house and villa.
Jotun Lady Finish Texture
Living Room
Kitchen Painting
Hallway Painting
Basement Painting
Door Painting
Dining Painting
Bathroom Painting
Bedroom Painting
Ceiling Painting
When you hire PaintGuru.ae for your Painting Services in Dubai for House painting service and Villa painting Dubai, you will not just be hiring professional residential painting company but, you will be hiring very highly reputed company for outstanding customer satisfaction backed by an experienced Painters in Dubai.
Our intentions are to build a lasting relationship with all of our customers. We are here to help and finalize and finish our house and villa painting. Our aim is to be your first choice for painting services in Dubai. We hope that you will feel absolutely confident in our ability to serve your painting services expectations. For PaintGuru.ae our customers are always our Number One Focus..